Doosan Fuel Cell, included in the Dow Jones Sustainability Index for the first time
- Included into DJSI, a global corporate evaluation index, meaning Doosan Fuel Cell's ESG management performance is recognized globally
2022-12-14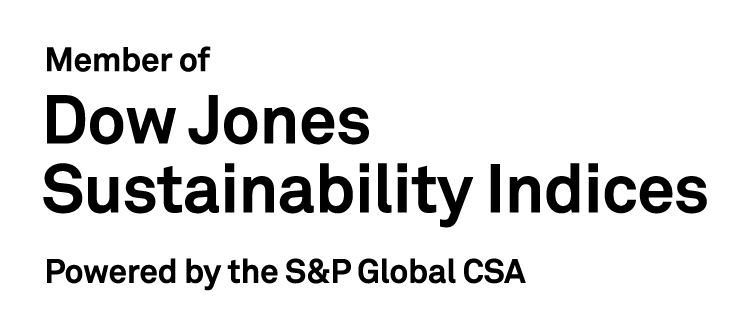 Doosan Fuel Cell has been selected for inclusion in the 2022 Dow Jones Sustainability Indices (DJSI) for the first time based on its sustainability management capabilities.
S&P Dow Jones Indices(the world's leading resource for benchmarks and investable indices) and RobecoSAM(a Swiss investment company) together created the Dow Jones Sustainability Indices (DJSI) in 1999. This benchmark evaluates the sustainability performance and is referenced as a benchmark for ESG. This year, 52 companies were selected for inclusion in the DJSI, accounting for 25.4% of the top 205 companies with highest market capitalization in Korea.
Doosan Fuel Cell, which was incorporated into the DJSI electrical equipment industry group, was highly evaluated for ▲building internal carbon prices, ▲environmental reporting, ▲human resource development, ▲labor and human rights, and ▲industrial safety. In particular, Doosan Fuel Cell's low-CO2 products, which are leading the green hydrogen fuel cell market, were recognized for their sustainability in the environmental field.
"Doosan Fuel Cell established an ESG team last year to analyze the level of environment, society, and governance and developed improvement tasks," says an official from Doosan Fuel Cell. "This year, we published our first ESG report. Doosan Fuel Cell will communicate with customers and stakeholders and reflect their expectations to promote ESG management moving forward."