Sustainability
Social Contribution
Love Sharing Donation
Donations raised through the voluntary participation of Doosan Fuel Cell employers and employees are delivered to the Korea Council of Group Home for Children & Youth through the Community Chest of Korea. Our donations will be used for energy efficiency improvement projects. The purpose of this project is to replace old boilers and gas stoves in social welfare facilities with environmentally friendly and safe products in order to enhance environment, reduce greenhouse gases, prevent safety accidents, and improve quality of life in residential areas.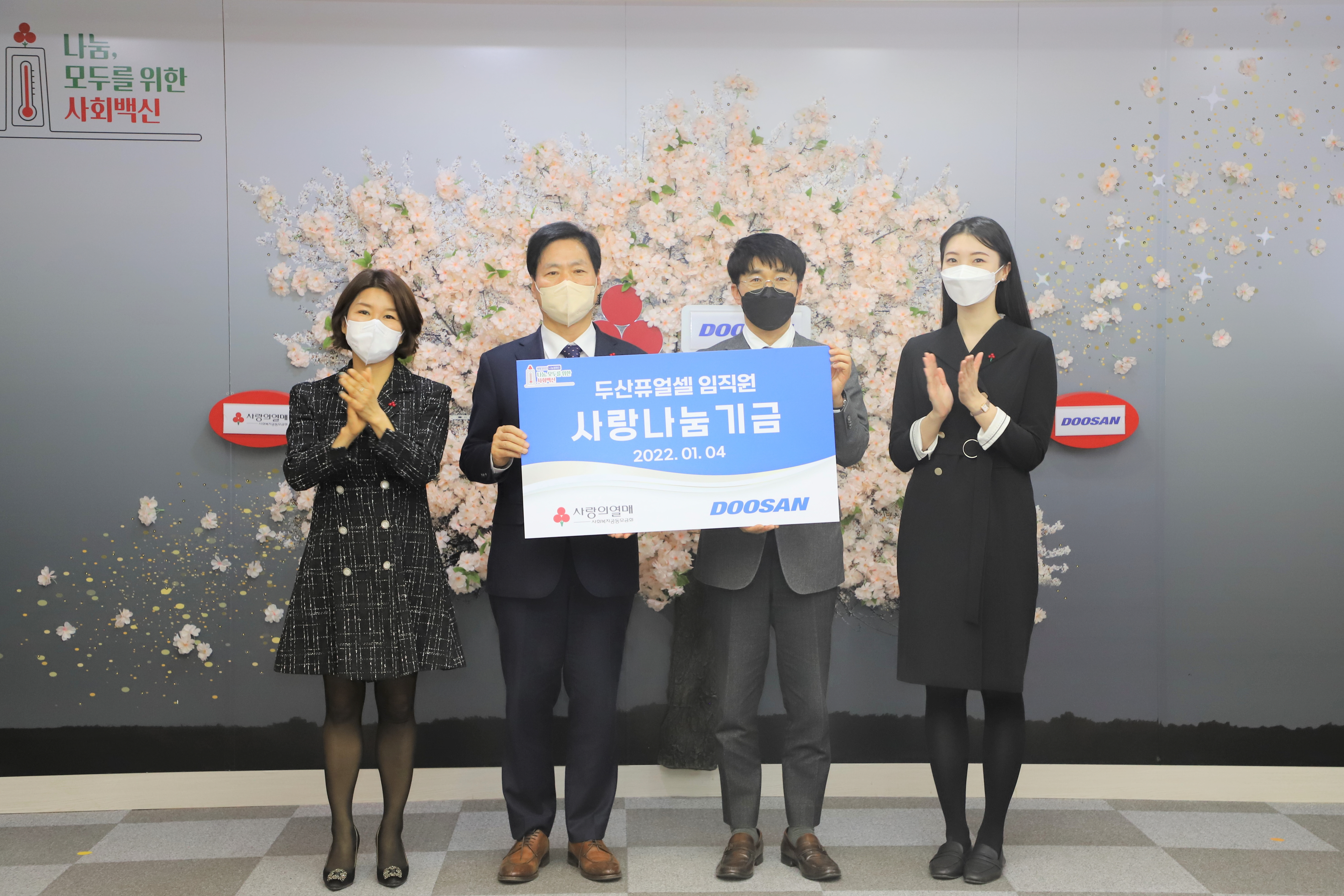 Donation for people in need
To share social values ​​and realize sustainability through corporate social contribution, Doosan Fuel Cell raised money for charity at every end of the year. This donation is offered to the Community Chest of Korea so that we help people in need. Each selected facility gets our support the donations are utilized to provide daily necessities to the underprivileged.
Office equipment donation
We are donating office equipment, such as laptops, monitors, and desktops, which we don't use anymore, to the 'PC Sharing Project' implemented by the Korea Disabled Persons Information Service. Out of the donation, recyclable items are repaired and provided to children, adolescents. Office equipment that cannot be used is sold and used for the Seoul Children's Welfare Association and children support programs. Every year, we select unused office equipment and donate them regularly.