Doosan Fuel Cell holds a meeting with key figures of Taian, China
- Discussed ways to expand human exchanges and the use of hydrogen fuel cells in China to promote hydrogen fuel cell exports to Shintai City in this year
2023-08-17
Doosan Fuel Cell held a meeting with Chinese government figures to seek opportunities for orders in China and discuss ways to expand the use of hydrogen fuel cells.
Doosan Fuel Cell invited key figures from Taian City, Shandong Province, China, to a meeting at Dongdaemun Doosan Tower on August 16, 2023. Approximately 15 people joined the meeting, including Hu-seok Che, CEO of Doosan Fuel Cell, Li Lanxiang, Mayor of Taian City, Shandong Province, China, and Luchong, General Manager of ZKRG.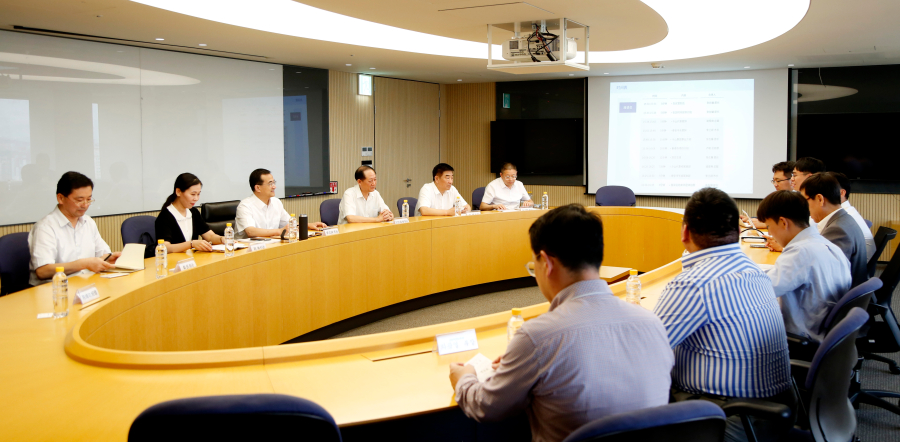 The meeting was designed to discuss ways to promote hydrogen business in China. It is significant in that the mayor of Taian City, the top administrative district of Xintai City, Shandong Province, China, where Doosan Fuel Cell wants to promote exports within this year, joined the meeting. Taian City is expanding its renewable energy generation project in line with the Chinese central government's "3060 Carbon Neutral Roadmap" to cut carbon emissions from 2030 and achieve Net Zero by 2060.
In addition, in March last year, the Chinese central government unveiled a mid- to long-term plan for the hydrogen energy industry, which calls for innovation in the hydrogen industry, a green hydrogen supply system by 2030, and a hydrogen ecosystem by 2035. Accordingly, the demand for hydrogen fuel cells capable of cogeneration is growing, and various hydrogen fuel cell pilot projects are being conducted at the local government level, therefore this meeting is expected to serve as an opportunity to expand exports in China.
At the meeting, the two sides discussed ▲introduction of Doosan Group and hydrogen fuel cell business, ▲introduction of the renewable energy project in Taean, ▲discussions on hydrogen fuel cell projects scheduled with Shintaishi, and ▲government-level support required for hydrogen business development in China.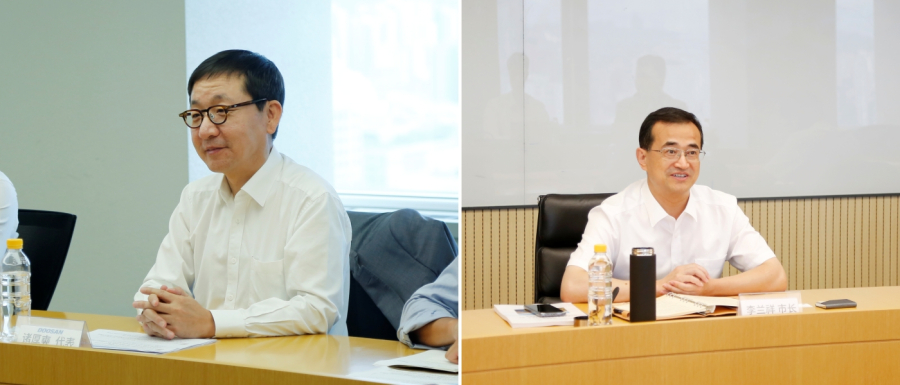 "As renewable energy projects are promoted for Net Zero in China, Chinese local governments are highly interested in Doosan Fuel Cell, the leading hydrogen fuel cell company in Korea," says an official from Doosan Fuel Cell official. "In the future, Doosan Fuel Cell will remain committed to diversifying partnerships with local governments and companies in China and secure additional orders."
Meanwhile, Doosan Fuel Cell also invited key figures from Foshan, China, to a meeting at Dongdaemun Doosan Tower in February. Nanhai-gu, Foshan, China, is the first region where Doosan Fuel Cell exported hydrogen fuel cells overseas, and in September 2021, four 440kW hydrogen fuel cells were installed as distributed power sources to supply electricity and heat to apartments and buildings.