Doosan Fuel Cell and Korea Hydro & Nuclear Power Strengthen Hydrogen Fuel Cell Operation and Maintenance Capabilities
- Technical training will be provided to promote more stable and economical operation.
- Both parties agreed to develop hydrogen fuel cell projects home and abroad.
2022-01-20
Doosan Fuel Cell and Korea Hydro & Nuclear Power(KHNP) signed an MoU for 'Strengthening PAFC Operation and Maintenance Capabilities and Developing New Business.' The signing ceremony was held at Dongdaemoon Doosan Tower on January 20th in Seoul, joined by Doosan Fuel Cell CEO Jeff Cheong, KHNP CEO Jaehoon Cheong and other key members.
Under the agreement the two companies will be devoted to ▲building a roadmap of hydrogen fuel cell operation/maintenance technical training and ▲joint development of local green hydrogen fuel cell project for distributed generation.
Furthermore, Doosan Fuel Cell is providing step by step technical training, ensuring better understanding of hydrogen fuel cells. The training will help nurture fuel cell experts in KHNP, one of the largest fuel cell operators in Korea, and ensure more stable, economical operation of the fuel cells. Two companies plan to utilize operation and maintenance capabilities thereby expanding global power generation market share hand in hand.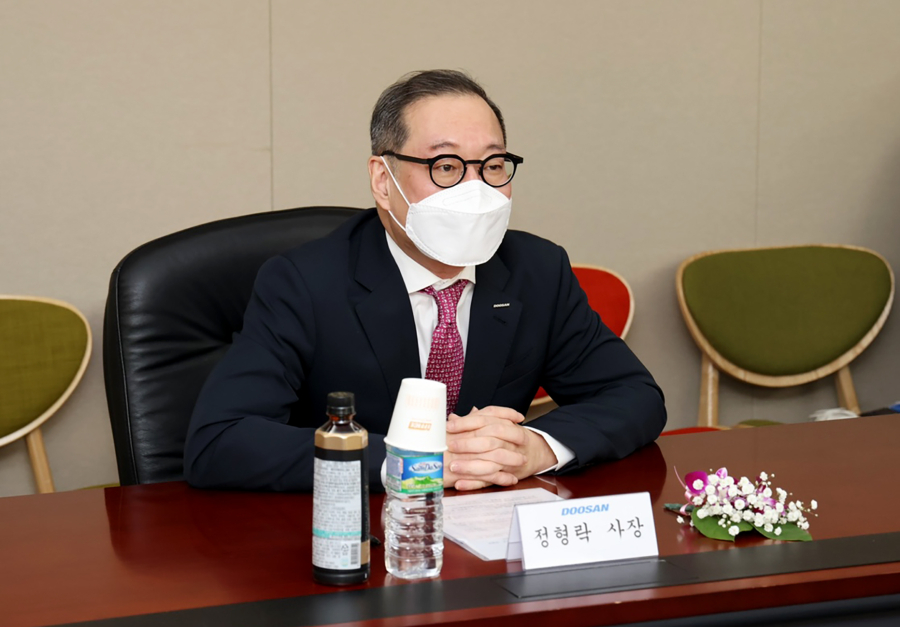 "This agreement is designed to make more efficient fuel cell operation on a customer side." says Doosan Fuel Cell CEO Jeff (Hyungrak) Cheong. "Going forward, we will remain devoted to developing various maintenance services so that customers are truly satisfied with not only product compatibility but also after-sales services."