Doosan Fuel Cell COO Huseok Che, Wins an Industrial Service Medal at the 'Korea Energy Awards 2022'
- For his contribution to domestic hydrogen fuel cell ecosystem, exports and hydrogen economy revitalization
2022-11-02
Doosan Fuel Cell COO Huseok Che was awarded an Industrial Service Medal for his contribution to the revitalization of the hydrogen economy at the 'Korea Energy Awards 2022' held at Kintex, Ilsan, on November 2nd.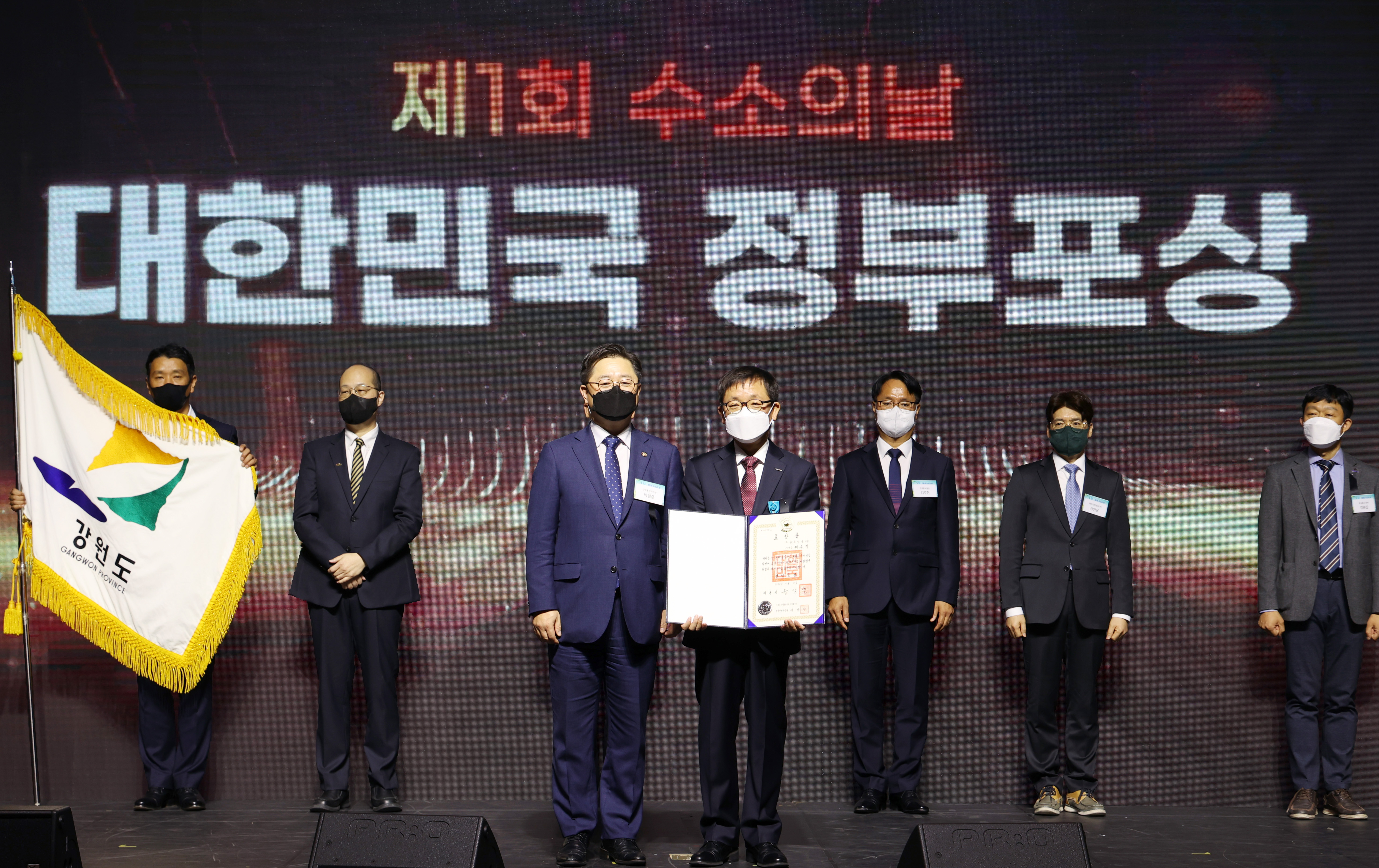 This is the largest government award in the energy sector, hosted by the Ministry of Trade, Industry and Energy and organized by the Hydrogen Convergence Alliance (H2KOREA). This event was designed to discover and reward those who have contributed to ▲energy efficiency improvement, ▲renewable energy industry development and ▲hydrogen economy promotion.
In particular, the hydrogen economy promotion was awarded for the first time this year, in conjunction with the 'Hydrogen Day' commemoration as the Ministry of Trade, Industry and Energy announced last August that the Day will be officially designated.
COO has played a leading role in ▲supply of hydrogen fuel cell facilities for power generation in Korea (accumulated 436 MW as of 2021), ▲building an ecosystem for the domestic hydrogen fuel cell industry, ▲localization of hydrogen fuel cell components (achieving a localization rate of 98% as of 2021).
Furthermore, since the launch of Doosan Fuel Cell in 2019, as the chief operating officer, he has been pioneering uncharted territory, such as Korea's first overseas exports of hydrogen fuel cells and new maritime applications and mobility businesses.
"Without dedication and tireless efforts of all Doosan Fuel Cell employers and employees who have worked with me, Today's honor simply would not have been possible," says COO. " Believing they must also share this honor I will remain committed to promoting the hydrogen economy."